Hyundai History & Hyundai Logo: What's the Story?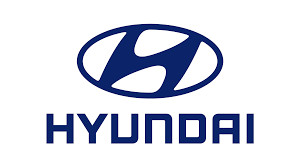 Hyundai, a Korean company, was founded in 1967, but didn't enter the American market until 1986. And despite the absence of a local plant, Hyundai is Canada's #1 import car brand. Hyundai's North American growth began with the opening of the Hyundai American Technical Center in Ann Arbor, Michigan, which strove to create pioneering automotive technologies. Here's a quick timeline of some of Hyundai's greatest accomplishments in North America:
1996—introduction of the Tiburon, a sporty Hyundai Coupe featured in the video game series Need for Speed
1999—new Santa Fe SUV debuted at the Detroit Motor Show, and is now a best-seller
2006—J.D. Power and Associates ranked Hyundai just behind Porsche and Lexus in overall quality
2008—Consumer Reports named Hyundai Santa Fe and Hyundai Elantra "top picks"
2010—Consumer Reports named Hyundai the fourth-best automaker
2012—Hyundai Elantra named North American Car of the Year at the North American International Auto Show
What Does the Hyundai Logo Mean?
"Hyundai" translates from Korean to "modernity," which effortlessly ties into Hyundai's slogan of "New Thinking, New Possibilities." Hyundai cars are easily recognizable by the "H" logo on their grilles, which, of course, stands for the first letter of the company's name—but that's not all. It's also a stylized image of two people shaking hands, representing Hyundai's dedication to customer satisfaction. Silver expresses the sleekness and sophistication of the brand.
Experience Hyundai Today!
To learn more about Hyundai history, or to test drive a current model, contact us at River City Hyundai. Our finance team is on call to help you acquire the best Hyundai finance or Hyundai lease terms and rates possible! If you have questions about the benefits of leasing vs. financing, our phone lines are open every day of the week. We make it easy to buy and service a new or used Hyundai!
More from River City Hyundai
Sales Hours
(780) 371-3700
| | |
| --- | --- |
| Monday | 9:00 am - 9:00 pm |
| Tuesday | 9:00 am - 9:00 pm |
| Wednesday | 9:00 am - 9:00 pm |
| Thursday | 9:00 am - 9:00 pm |
| Friday | 9:00 am - 9:00 pm |
| Saturday | 9:00 am - 6:00 pm |
| Sunday | 11:00 am - 5:00 pm |
Service Hours
(780) 371-3725
| | |
| --- | --- |
| Monday | 7:30 am - 5:30 pm |
| Tuesday | 7:30 am - 5:30 pm |
| Wednesday | 7:30 am - 5:30 pm |
| Thursday | 7:30 am - 5:30 pm |
| Friday | 7:30 am - 5:30 pm |
| Saturday | 8:00 am - 2:00 pm |
| Sunday | Closed |
Parts Hours
(780) 371-3727
| | |
| --- | --- |
| Monday | 8:00 am - 5:00 pm |
| Tuesday | 8:00 am - 5:00 pm |
| Wednesday | 8:00 am - 5:00 pm |
| Thursday | 8:00 am - 5:00 pm |
| Friday | 8:00 am - 5:00 pm |
| Saturday | 8:00 am - 2:00 pm |
| Sunday | Closed |
Express Lube Hours
| | |
| --- | --- |
| Monday | 7:30 am - 5:30 pm |
| Tuesday | 7:30 am - 5:30 pm |
| Wednesday | 7:30 am - 5:30 pm |
| Thursday | 7:30 am - 5:30 pm |
| Friday | 7:30 am - 5:30 pm |
| Saturday | 8:00 am - 4:00 pm |
| Sunday | Closed |