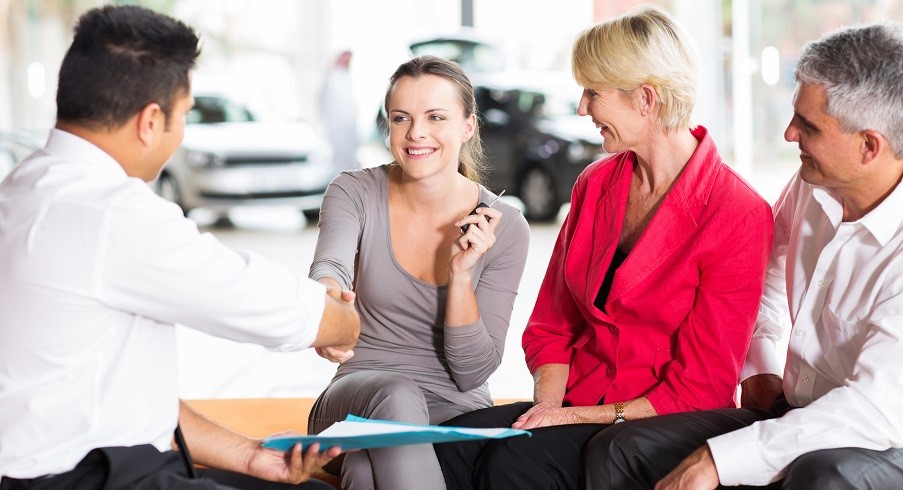 Securing Auto Financing Near Cold Lake
If you're putting off getting that new car, truck, or SUV because of how painful securing auto financing near Cold Lake can be, stop waiting. River City Hyundai takes all the pain out of the auto financing process and simplifies it to get you approved quickly. Our finance team has the resources and skills to get you in and out in no time with a payment you can afford.
Working With Everyone
Our finance team has the experience to work with a variety of different car buyers. Whether you have great credit, bad credit, or no credit, we can use our resources and relationships to help you get approved for an auto loan today. We'll be able to provide you with a variety of different loan options, so you can choose the one that makes the most sense for you and get you out on the road in your new vehicle quickly.
Customer Service
Our finance team is always there to help. We will personally work with you to ensure you're getting the best possible deal. We will go over your budget and your credit history with you to make sure you're getting a deal you can afford. We'll be happy to answer any questions you may have, and we'll ensure you are always in charge of making the ultimate decision. We'll never force you into a loan you're not comfortable with.
Options Among Options
If there's a way to make car buying more affordable, our team will find the way. As mentioned above, we'll work with our lenders to get you the best rates and the lowest possible payments every time.

We also have a variety of vehicle incentives, promotions, and rebates we can use to cut the cost of your vehicle, and we'll do everything we can to get you the best possible deal on every vehicle.

In addition, we can also help you trade in your existing vehicle to cut the cost of your new vehicle purchase, or we can even help you refinance an existing loan to make your monthly payments more affordable. Simply let us know what you need, and we'll help get you what you want.
Apply for Your Auto Loan Today
Don't let your past credit history or the auto loan stigma affect your decision to purchase a new vehicle. Instead, come to River City Hyundai today and meet with our finance team and receive the best auto financing near Cold Lake. Talk with them to learn about what we can do to help you drive away in a new car today at an affordable price. Call us today at 780-371-3726, or start the process at home by filling out our online auto loan application today.